A trail up to the hilltop takes you to an old military post overlooking the harbor. Two cannons were placed here to protect the harbour from pirates. The trail to Cannon hill is accessible from the MDTC restaurant area near the cave's entry ticket counter.
There is nothing much to see other than the old cannon , and  a panoramic view of the landscape beneath it.
The trek is through a unpaved trail.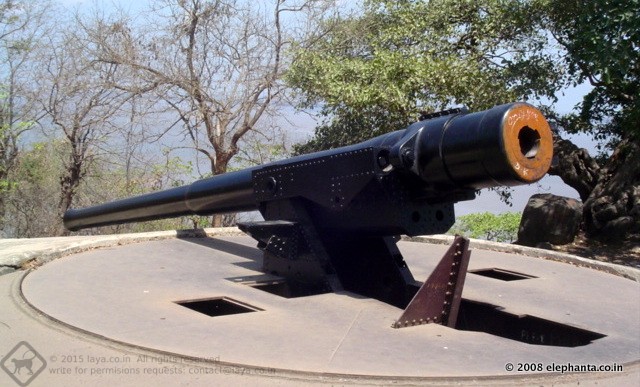 Canon in Elephanta
From an anti-piracy and military standpoint point, the island remained a strategic point, especially when Mumbai was gradually made into a busy port city in the subsequent centuries. You can still see a few cannon outposts at a place called the Cannon Hills in Elephanta.