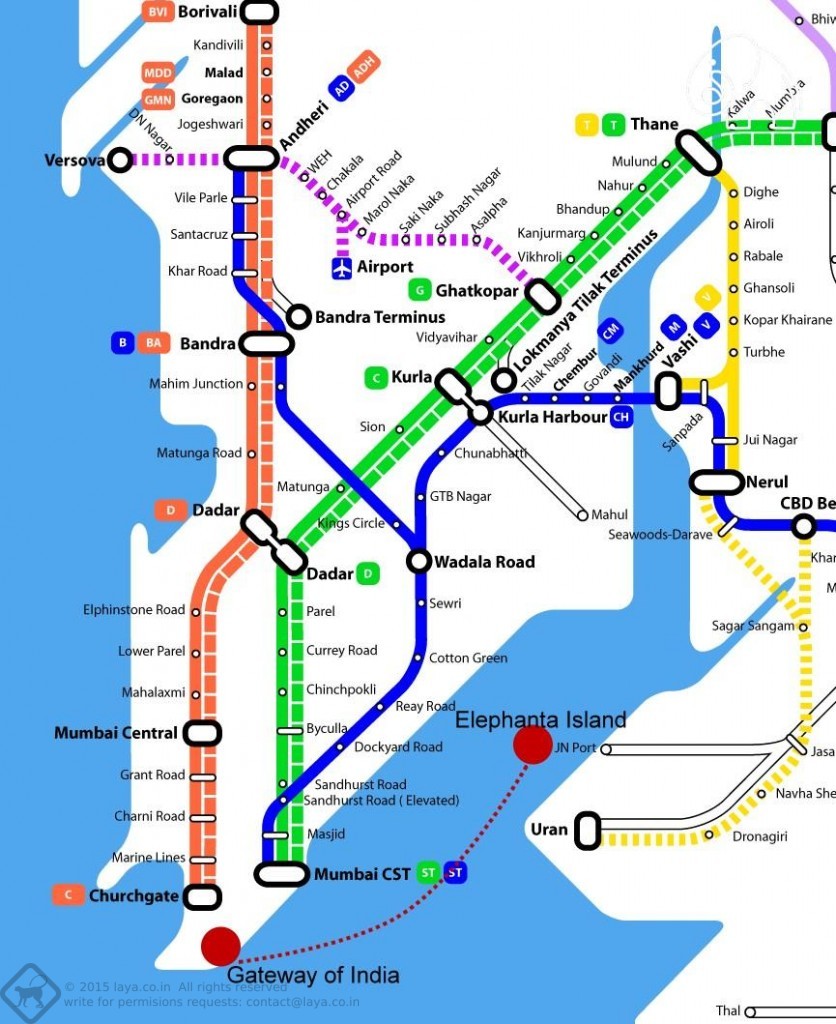 Mumbai Suburban Rail connections to reach Elephanta.
Churchgate and CST are nearest railway station to Gateway of India. From there you can take the Ferry to Elephanta.
Copyright Info: The original of this image is sourced from Wikimedia attributed to PlaneMad. This map is licensed under the Creative Commons Attribution-Share Alike 2.5 Generic license.